The Story of Carmen
Vans Vault x Sole Classics Era 46 "Carmen"
The Story
Long before ESPN made recruiting a national spectacle, before the internet, before high school football players journeyed across the country to play ball; When the only star reference was made in regards to the constellation, there sparked an unforeseen element in Ohio. A football recruit named Jack Henderson, better known as "Ice" for his signature running style and seemingly always icy white cleats, would go on to break the High School rushing record for the state of Ohio as a sophomore in 1961. By his senior year Jack had gained over 1,700 yards by mid-season as he carried his high school to what looked like would be their third straight state championship. A year that should have been filled with accomplishment would soon take a fairytale twist on the evening of October 6, 1963.
Down 3 against their cross-town rivals, Jack Henderson had led a 93-yard drive with 89 rushing yards in the winding minutes. With four seconds on the game clock and no time outs, Ice would take a toss sweep to the left and was met by two defenders in one of the most violent collisions ever seen during that time. The collision left Jack unconsciously spinning in the air for what seemed like minutes before eventually landing just inches over the goal line for the crowning touchdown. Surely one of the greatest high school plays ever witnessed by arguably the greatest high school player to never be recognized. The collision would leave Jack "Ice" Henderson blind out of both eyes.
Unable to see, Jack would spend the next week in a hospital bed as his team would go on to lose in staggering fashion; 0-86, and with only a few weeks before the playoffs it appeared as if that third straight championship would elude a team that at one point seemed invincible.
On October 17, as Jack was stumbling around his hospital room he was startled by a stranger's voice. A young lady who was also a patient in the same hospital had seen how depressed the once great back was without football and decided to sneak in to visit. After a few moments, the voice would break the silence again simply by uttering, "Don't quit". The simple phrase seemed to say so much more. As Jack heard the woman reach for the door he asked her name, she replied "Carmen Young…". "Where can I find you?" Jack stammered as he heard her gather her things. Her response was simply "Cleveland", she giggled as she hurried out of the room.
Three days later with his team down 17 at the half and no answers, Jack entered the locker room with a smile on his face. Three touchdowns and 326 yards later Jack "Ice" Henderson would give his team a slight lead as time would tick away in the fourth quarter. After a defensive goal line stand, Jack demonstrated why he was indeed a special talent when he took a simple dive play up the middle. The play was called just to give his team a little breathing room. One missed tackle, two missed tackles, a spin move to the left and 99 yards later Jack "Ice" Henderson would seal the deal with the longest run from scrimmage in Ohio high school history.. only Jack would never stop running. Jack ran right out of the stadium in Hamilton County up the road leading to his high school's stadium.
Jack ran north through Franklin County, and was sighted running through Delaware County before eventually never being seen or heard from again. In November of 1963 a pair of golden brown cleats were found on the bank of Lake Eerie in Cleveland, Ohio. Some say that the cleats are those of Ice Henderson. That the golden brown tint came from the mileage put on the cleats on his journey north through an entire state. But because no one heard from or seen Jack again these soon turned into urban myths.
In 1966 the Ohio highway committee that would be responsible for creating interstate route 71, would change their plans for, then, state route 1. Originally planned to stretch to Connecticut - the state highway would extend from its connecting point in Kentucky and extend to join Cincinnati, Columbus and Cleveland to commemorate the mythic journey by an even more mythical player. In 1968 Jack Henderson and his legend was slain. His high school coach was fired and all of the wins of his tenure were vacated and removed from state history books after he was found to have recruited over-aged players throughout his career as head coach. I-71 would eventually go on to replace state route 3 and in 1996 the Ohio Bureau of Motor vehicles would go on to unofficially design the state license plate after the story of the golden-white cleats of the one-time most dominant players in Ohio history. In 2013, as a part of the 10th year anniversary of the Vans Vault brand we at Sole Classics and Kingsrowe are proud to bring you Carmen, the shoe that connects Ohio.
The name "Carmen" comes from the motivation that tells us not to give up. The football leather on the heel mustache of the shoe is placed for obvious reasons. The golden fade represents Jack Henderson's journey. The navy laces were taken to mimic the 1996 license plate and also the navy uniforms from the 1963 season, while the orange Vans tag represents a state registration sticker. The red sole represents the state slogan; "The Heart of it All", also taken from the 1996 license plate. The grey sole mixes combines to make up the University that brings us so much joy. The green laces represent the "Off The Wall" persona that makes Sole Classics who we are. These alternate laces represent our shop's artwork as well as our personality. Thank you Vans for the opportunity and thank you Ohio for the inspiration. Columbus, we on.
#NeverGiveUpYourDreams
846 N. High St. 43215
Open Daily
Monday - Thursday: 11:00 AM until 7:00 PM
Friday - Saturday: 11:00 AM - 8:00 PM
Sunday: 12:00 PM - 6:00 PM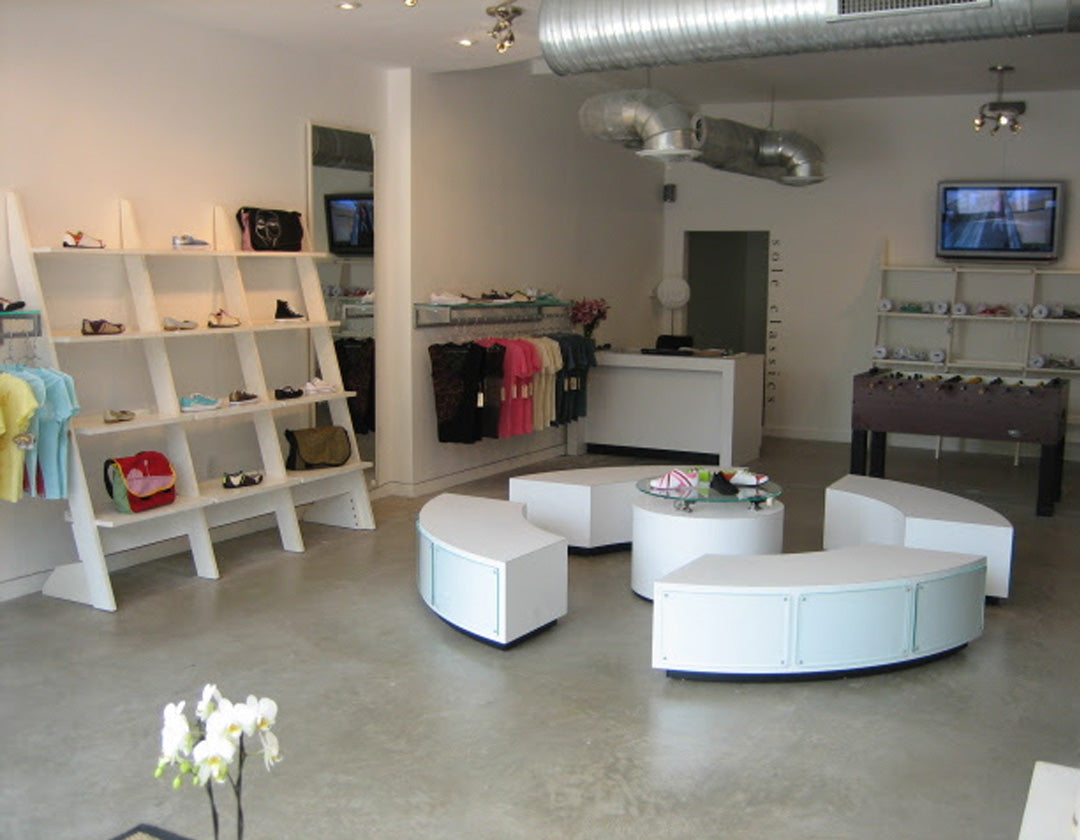 2006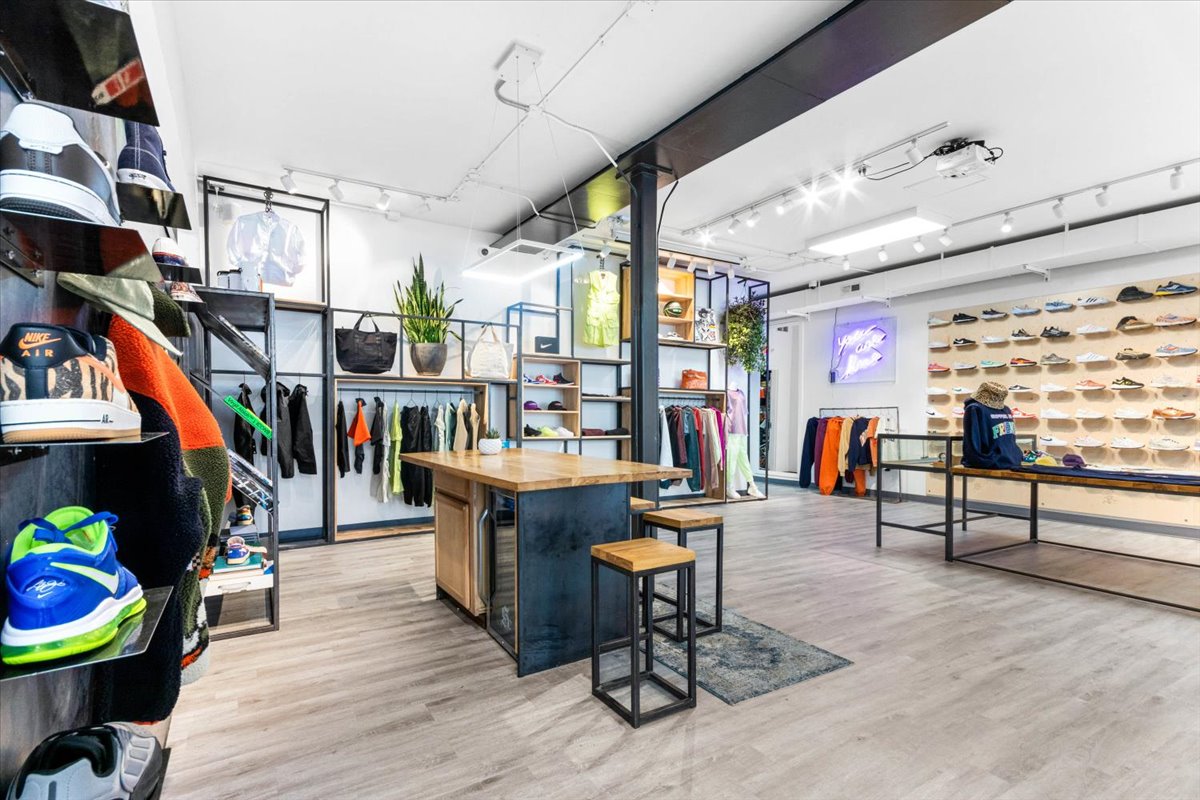 The Dynasty on High Street
Together.
Established in 2006, Sole Classics is a hub for sneaker culture and urban fashion enthusiasts. We've carved a niche in the industry by specializing in limited-edition footwear, apparel, and accessories, catering to those with an insatiable appetite for unique style. However, our unwavering commitment to the people is what truly sets us apart, whether through customer service or activations that strengthen our community. We are more than just a shop; we're the core of a network of like-minded individuals passionate about sneakers and streetwear. Our collaborative spirit extends beyond our curated collections, fostering connections within our community, and supporting local artists and brands. We're not just a destination; we're your partners in cultivating your personal style, providing a comprehensive range of services to fulfill all your fashion needs while keeping our "people first" ethos at the heart of everything we do. At Sole Classics, we're not just a store; we're a community-driven destination, where style, passion, and innovation intersect.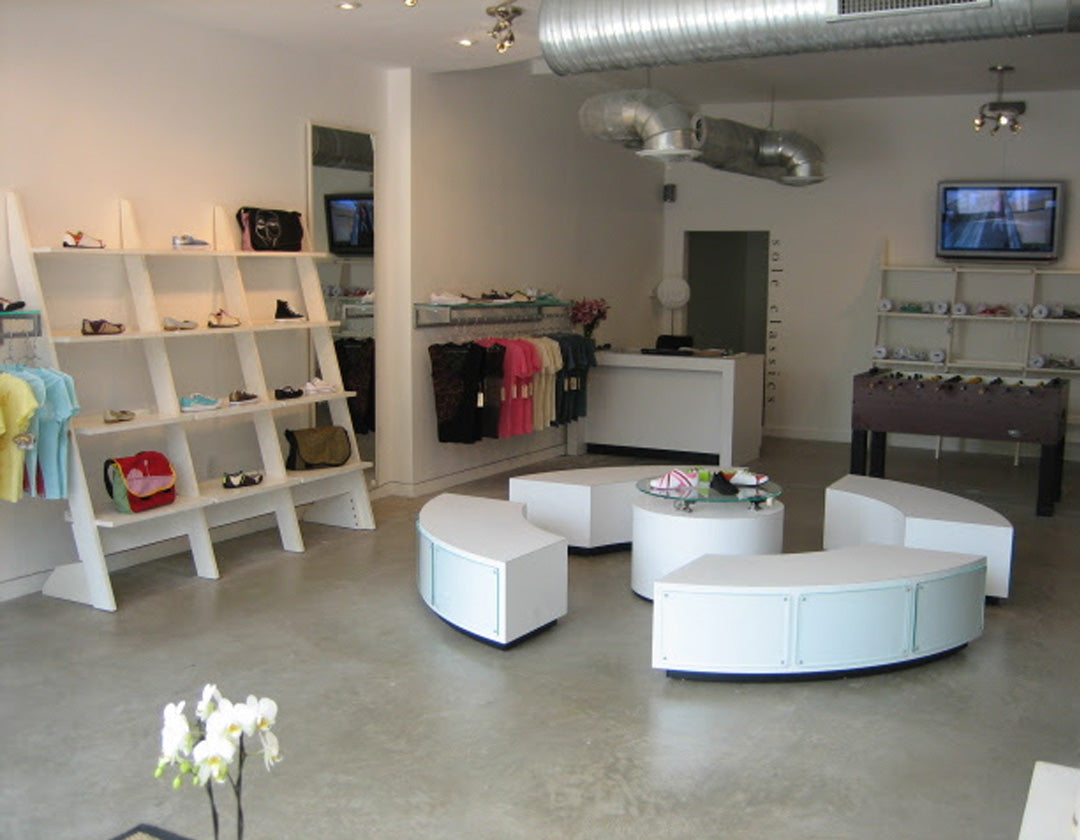 It started with an idea
765 North High
Established on June 5th, 2006 in the Short North, Sole Classics is a sneaker and lifestyle boutique founded by former owners Aaron Conroy and Chris Davis. It is the first business of its kind in Columbus, Ohio, catering to sneaker enthusiasts and those interested in urban and streetwear fashion.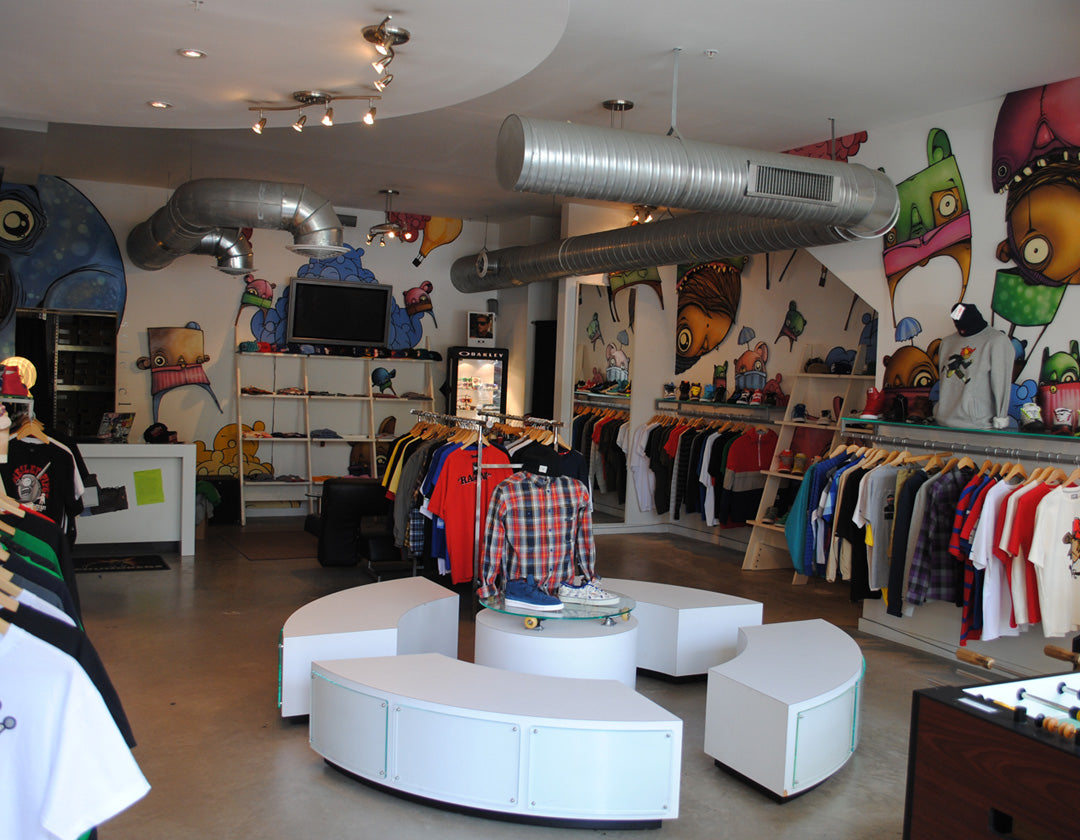 A foundation for the future
A New Era
On February 1st, 2010, Sole Classics was purchased by Dionte' Johnson, a former Ohio State football captain and Columbus native. Johnson continues to own and operate the business to this day. This change in ownership represents a significant milestone in the history of the store and its growing presence outside of Central Ohio.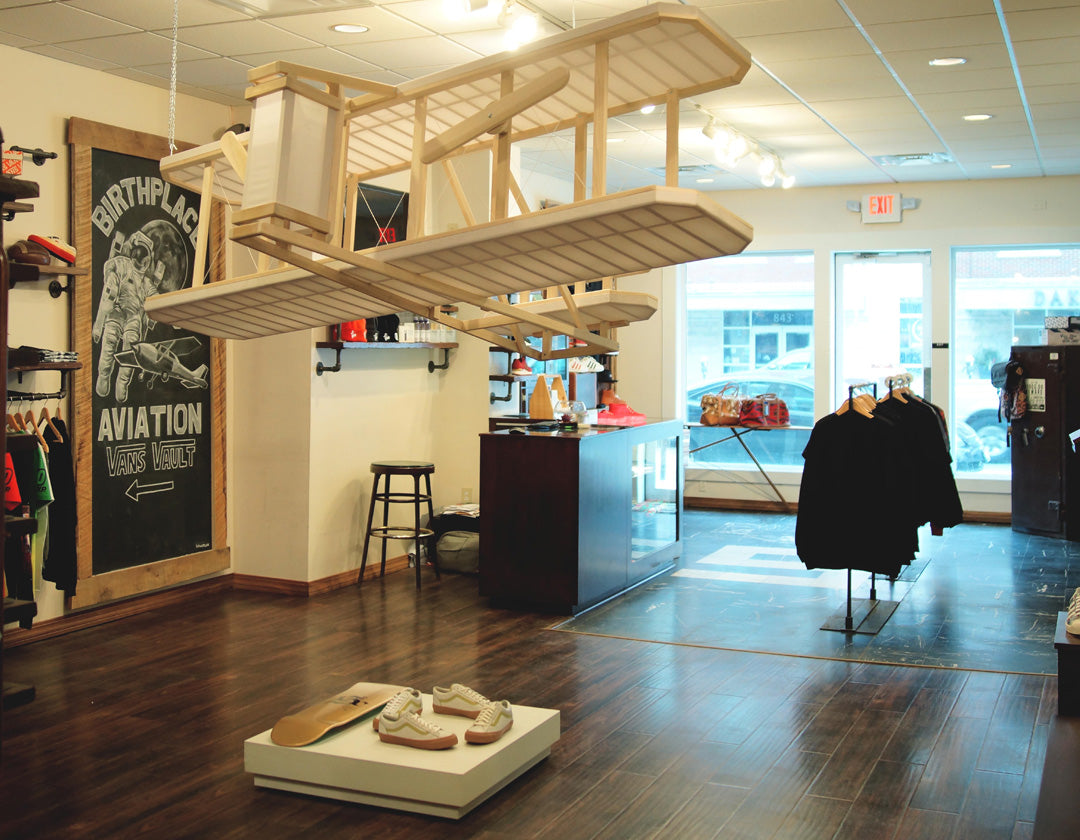 A staple in the neighborhood
Prime Time
In early 2014, Sole Classics relocated from its original address at 765 North High Street to its current location at 846 North High Street. This move allowed the shop to double in size and presented a new opportunity for Sole Classics to grow its brand roster and service offerings. The new address birthed shop services such as delivery, sneaker cleaning, in-store pick-up, and more.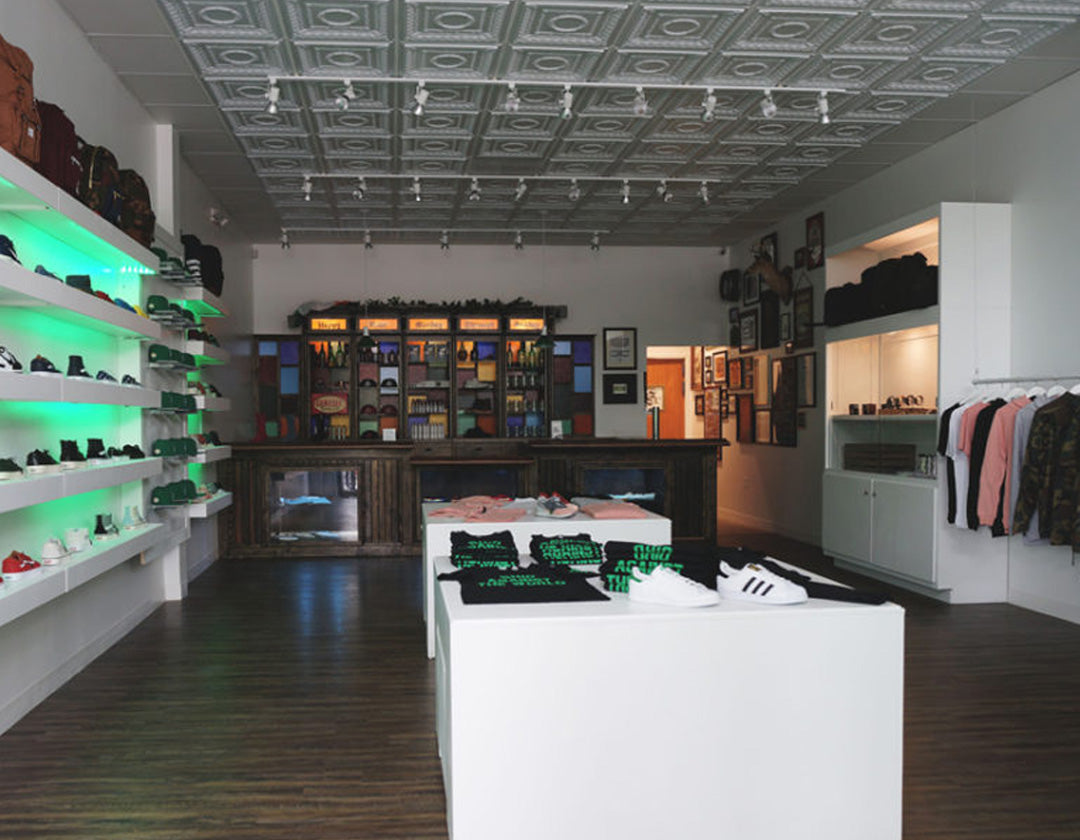 Failure is never final
6391 Sawmill
In the beginning of 2017, Sole Classics took a significant step forward, launching its second establishment, known as Sole Classics Dublin. This new location represented a major achievement in the company's history, offering the chance to connect with and serve a fresh community while maintaining proximity to its roots. In a nod to Irish traditions, the standout feature of this location was its cash register area, designed like a bar at a pub, complete with a fully operational tap dispensing complimentary root beer throughout the week, from opening to closing time.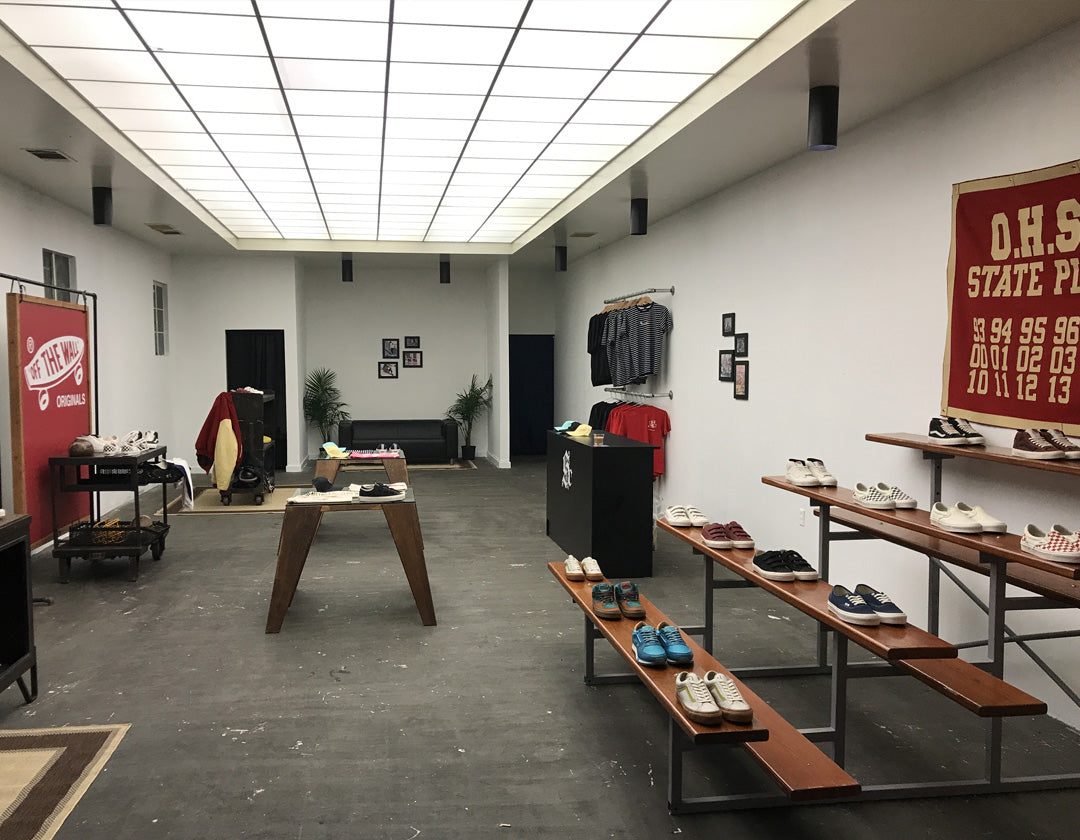 It was written
Midwest Coast
The summer of 2017 marked a super exciting moment for Sole Classics as the brand ventured beyond the city limits! Setting up a temporary pop-up shop in what was prophetically named the "Midwest Coast." This pop-up was all about showcasing the next three footwear projects, made in cahoots with longtime family over at Vans. Having already teamed up on four Vault projects before this both agreed on the opportunity to take the show on the road for a month-long retail experience full of footwear, merchandise, and Midwestern spirit.
This pop-up paradise sat right on the corner of the legendary Fairfax and Rosewood in sunny Los Angeles, a spot made famous by the streetwear giants, "The Hundreds." It was exactly what collaboration should be.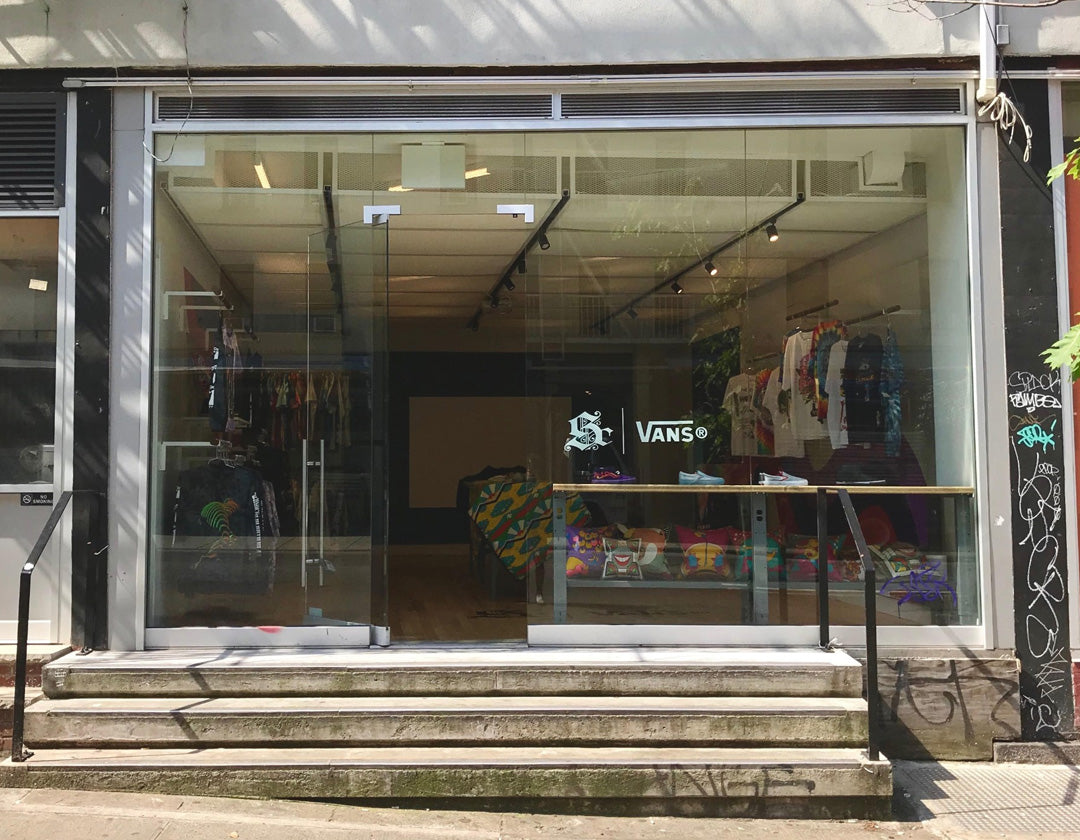 From the Short North to SOHO
A Kenmare Experience
Having taken a unique break from collaborating with Vans, Sole Classics found itself back in the game in the summer of 2019. Sole Classics was presented with a golden opportunity to follow up their successful West Coast pop-up by putting on an encore performance on the East Coast, right in the heart of New York City.
This time around, the collection paid homage to Ohio's profound influence on the music industry, particularly the funky sounds that had a lasting impact and served as a wellspring of inspiration for future generations. Sole Classics didn't just open up shop anywhere; it set up camp in the trendy SOHO neighborhood on Kenmare Street. This week-long extravaganza featured a wide array of offerings, including footwear, Sole Classics branded goodies, and an extraordinary vintage collection that was truly out of this world.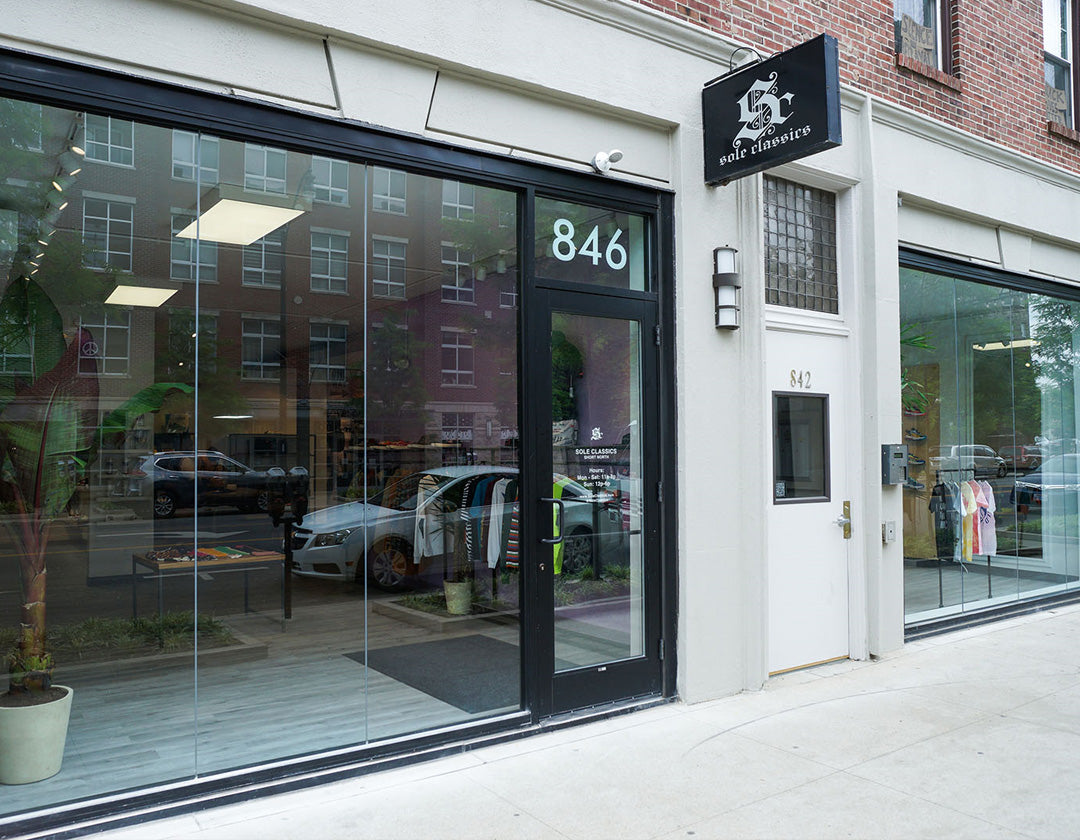 Building for the future
Shifting Directions
Change was in the air, and it was time to give the Short North location of Sole Classics a much-needed makeover. Dublin had set the bar high, and it was high time to bring the same level of style to Central Ohio. The catch? The challenge was as old as the hills, dealing with a century-old building showing its age. However, the team tackled it head-on.
After several months of intense renovation work, Sole Classics, previously occupying 848 and 846 N. High Street, was ready to embrace a fresh look in its new digs at 846 and 844. The space now boasted an open floorplan, elegant floor-to-ceiling windows, and a bunch of swanky new features. The new storefront quietly opened its doors just before the Christmas of 2019, though the project wasn't quite complete. And thanks to an unexpected global pandemic it wouldn't receive an official Grand Re-Opening until later in the Summer.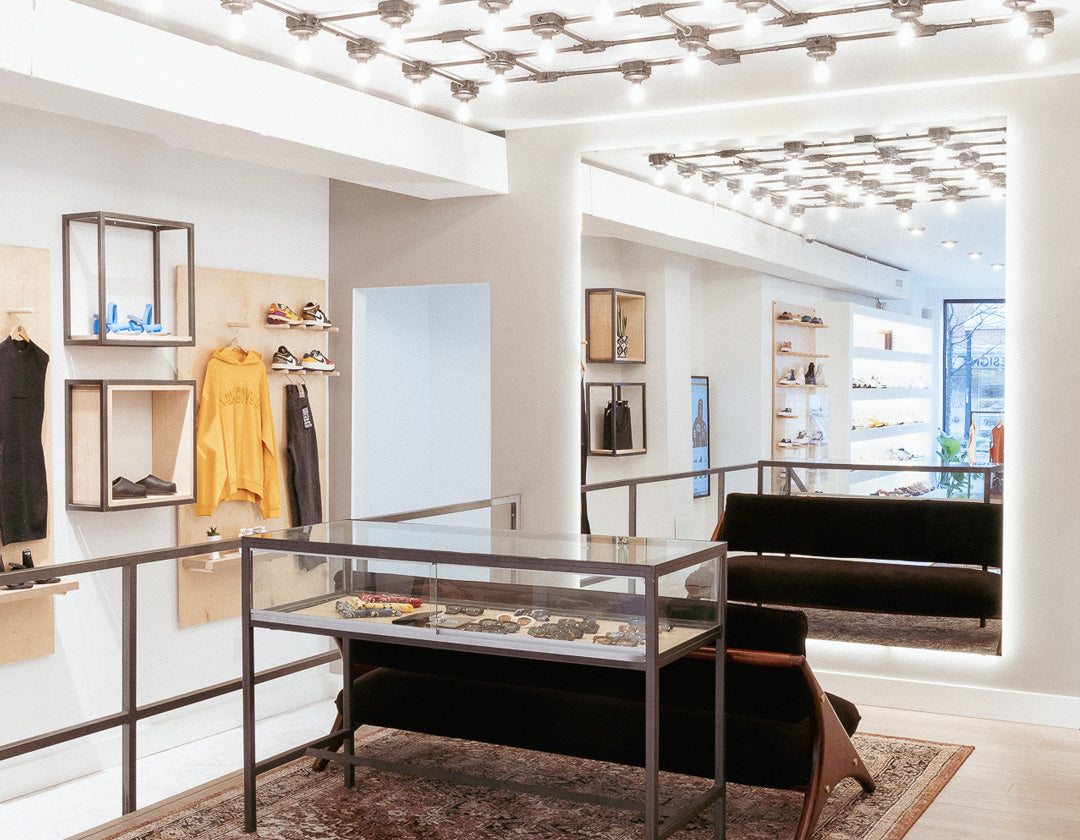 A new space for a familiar voice
For Her
Sole Classics embarked on the latest phase of its journey in the Short North area during the winter of 2022. This time around, the brand was able to reclaim and expand into its spot at 848 N. High Street with a fresh twist, introducing a brand-new space exclusively designed for women. Sole Classics Her, covering 1,200 square feet, radiates elegance and charm, offering a curated selection of the finest women's fashion brands and the trendiest footwear from around the globe.